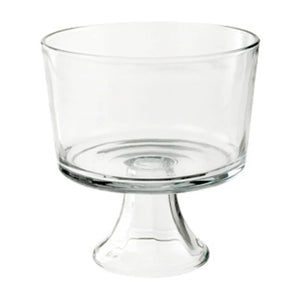 This large, footed serving bowl is designed for trifle, fruit and salads. The Anchor Hocking Trifle Bowl is also great for use as a centerpiece bowl. Its fluted pedestal makes for solid footing. 
Dimensions: 3″ x 8.3″ x 8.8″ (21 x 21 x 22.2 cm)
Dishwasher safe and made in the USA.