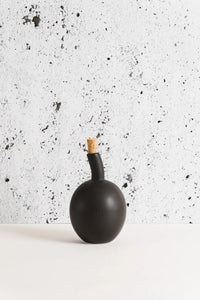 Oil Cruet Inspired by nature, this bottle is strong and durable, modern and minimalistic.
Food Safe

Microwave & Dishwasher Safe

Enameled Stoneware

Free of toxic heavy metals.
Disclaimer: Our products are handmade by ceramists, one at the time. As such, they're all unique in their own ways and you might spot a small finger print on the base, or the imprint of the grid onto which they were placed when fired. Please note that these are the mark of true craftsmanship.