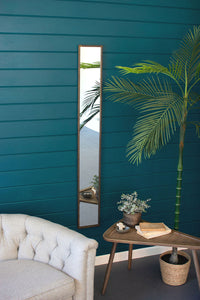 A great addition to any small space or inset/outset wall, these thin wall mirrors feature a metal frame that offers an industrial yet classic aesthetic. Also looks great hung in a series of two or more!
Dimensions: 8" w x 60" t
This item is only available for local pickup or delivery.